Where was Timmy?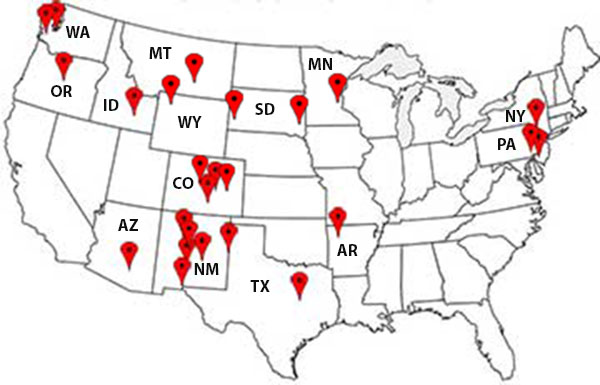 Recently added photos from 2019:
08/26-27/19: Badlands National Park
08/23/19: Falls Park
08/18-8/21/19: Bell Museum
08/14/19: Glenrio Visitor Center
07/19/19: Timmy's 100th event
07/13/19: Los Alamos ScienceFest 2019
07/11/19: Los Lunas Public Library
07/09/19: Octavia Fellin Public Library-Children's Branch
06/28-06/29/19: Rocky Mountain Star Stare
06/27/19: Santa Fe Public Library- Main
06/26/19: Santa Fe Public Library-Southside Branch
06/25/19: Santa Fe Puvlic Library-La Farge Branch
05/06/19: Sandoval Academy of Bilingual Education
05/01/19: Ventana Ranch Elementary School
04/22/19: Homeschool Lesson
04/20/19 & 06/21/19: Santa Fe Children's Museum
04/08/19: Sunset Mesa School
02/11-02/15/19: Nuclear Museum STEM Week
02/02/19: Discover STEM Day
02/07/19: Canon Christian Academy

Have you seen Timmy at one of these locations?
MSRAL Mid State Regional Astronmical League Conference- Springdale, AR 2018
Craters of the Moon, Arco, Idaho 2017
Bell Museum, St Paul, MN 2019
Swords Rimrock Park, Billings, MT 2019
NEAF-Northeast Astronomy Forum, Suffern, NY 2015
Fort Worth Museum of Science and History, Fort Worth, TX 2016
Events in 2019: 92
Visitors YTD: 9,443
Events since 2009: 1173
Visitors since 2009: 181,462
2019 Full Report coming soon.
Read full reports: 2018 | 2017

Timmy battles the Dinosaur at the NM Museum of Natural History and Science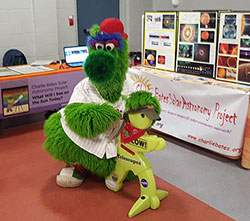 Timmy meets the Philly Phanatic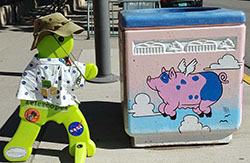 Do pigs really fly??

Timmy meets the Cow at the Santa Fe Children's Museum


Timmy hops a ride on Smokey the Bear's fire truck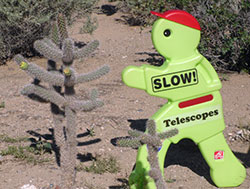 Timmy explores the cactus at Petroglyph National Monument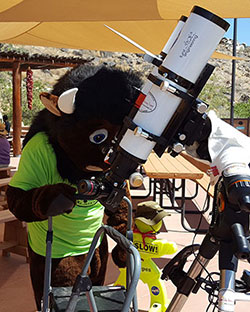 NPS Buddy Bison looks through the scopes